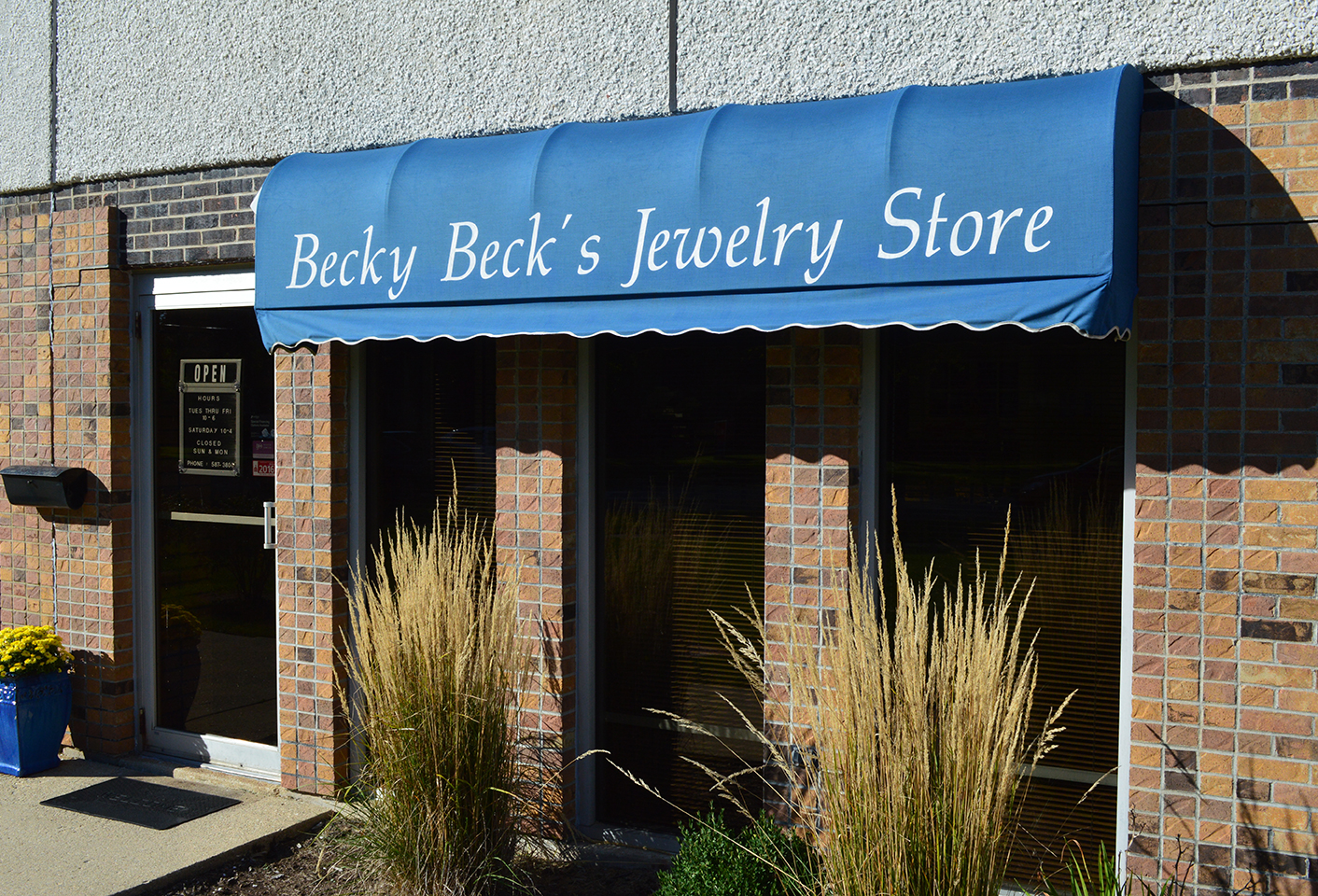 Finding the perfect jewelry starts with finding the perfect jeweler. We offer experience you can count on.
In 2017, Becky Beck's Jewelry Store will proudly celebrate 25 years in business. In the spring of 1992, Becky Beck Ryan opened the Karat Connection, a jewelry home party business and catalog showroom.
With the eventual change in business model came a change in name and Becky Beck's Jewelry Store was born.

Located at 303 E. Hillcrest Drive in DeKalb, IL, Becky Beck's Jewelry has experienced growth and expanded into space now occupying 4 times that of the original business.

In 2003, with the added space, Becky was able to hire a bench jeweler and offer on-site jewelry repair services. The most recent remodel occurred in December 2012.